About Freedom Mobility – NZ's #1 Disability Vehicle Hire Company
---
Freedom Mobility is New Zealand's largest mobility vehicle rental company offering an extensive range of disability modified cars and vans for disabled drivers and transporting disabled passengers.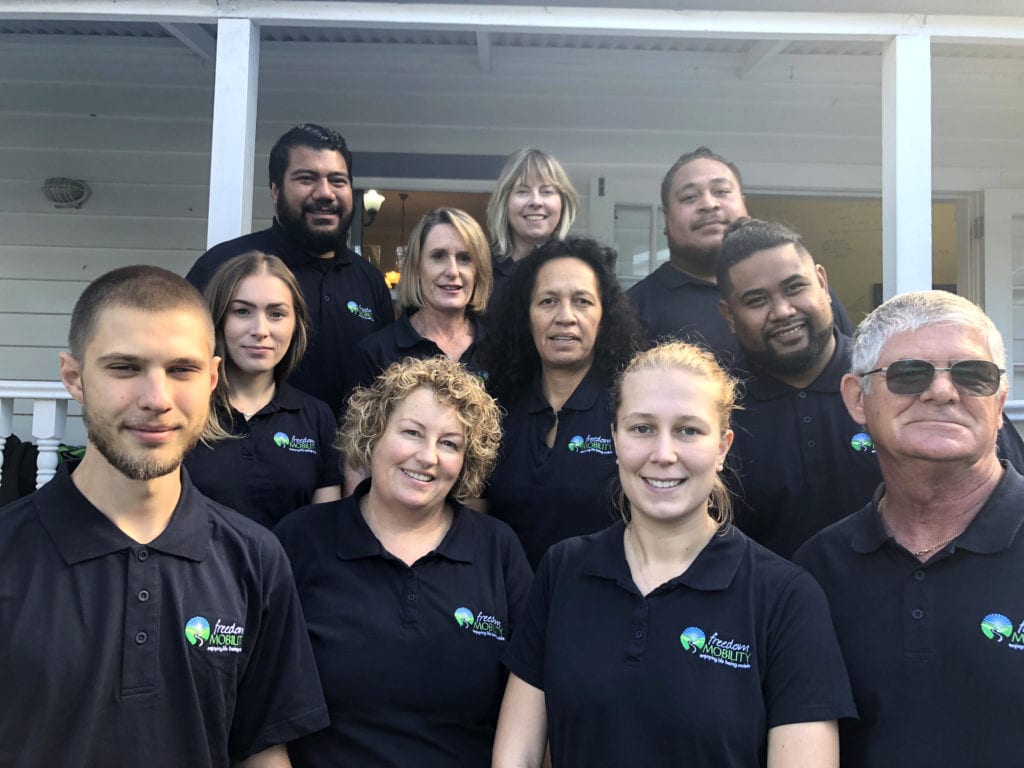 We love what we do and what we do is get you mobile!
Our company values were chosen by the Freedom Mobility team. These values reflect who we are as individuals and as a company; and reflect the service we offer to our clients.
Company values
| | |
| --- | --- |
| Integrity | Passionate |
| Professional | Respectful |
Get in touch, tells us your story, we'll find the right vehicle to get you out and about – just like these happy clients have:
"Thank you so much Sally! Absolutely expedient service – very professional. If only all our providers were this efficient! Great stuff!"
Nathan Cray, First Security
"After having an accident in my own car I was expecting to lose my independence because I can't drive without hand-controls and then I heard about Freedom mobility. I can honestly say that the Auckland team are wonderful! I had problems with my panel beater; Freedom Mobility said don't worry about it, just keep the car longer. Everyone was really friendly and easy to deal with, I highly recommend Freedom Mobility and will definitely use their services again!"
Kylie, Auckland
"I would like to thank you and commend you for your professionalism whilst assisting me with finding suitable rental vehicles for my clients. Your efforts and communication have been A+ and it's nice to have a provider that you can have confidence in. Once again thank for all your effort and I hope this is a sign of more good times to come."
Rebecca, Support Coordinator, ACC