Healthcare (ACC) Funded Disability Vehicle Hire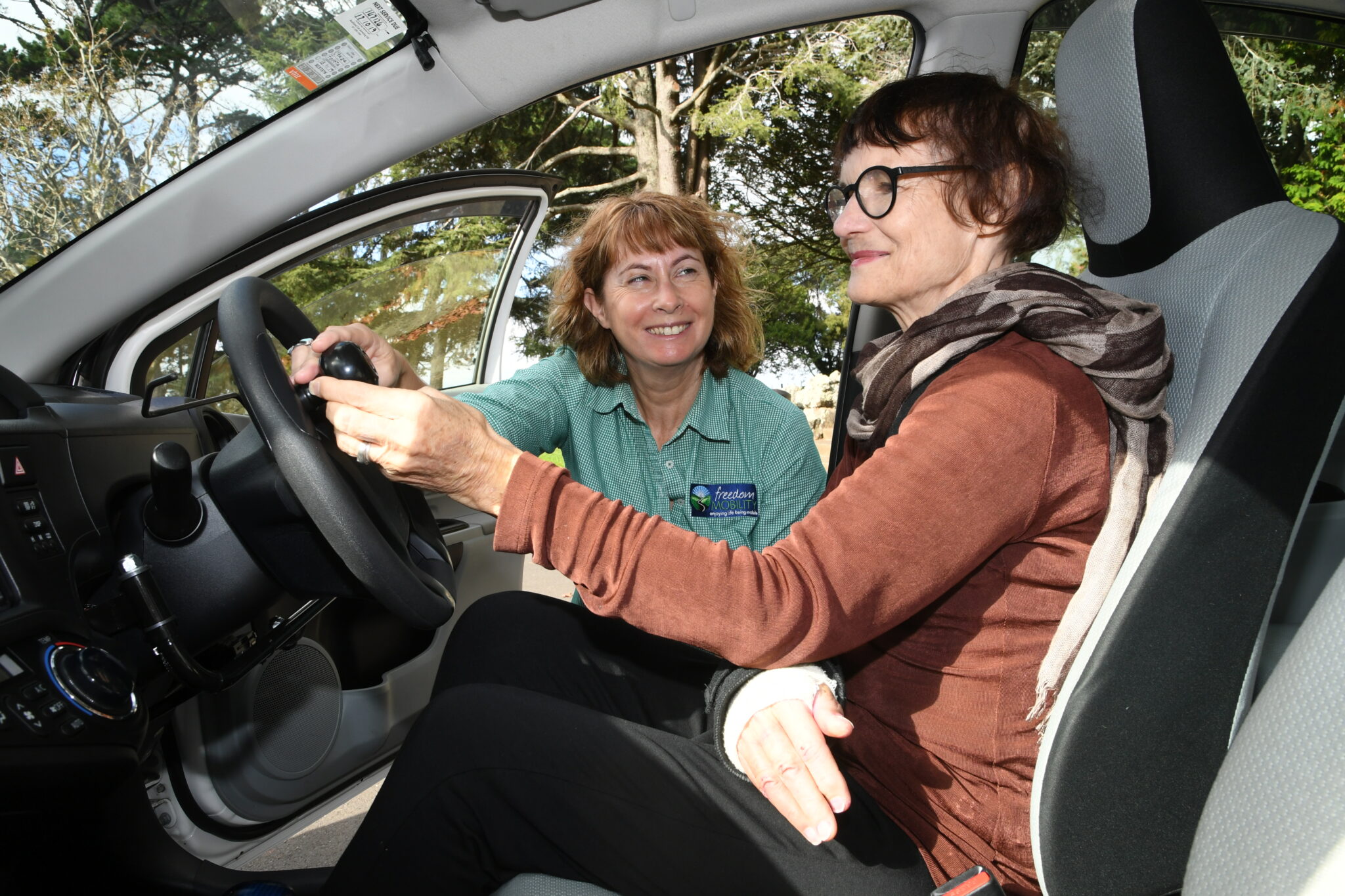 If you have had an accident or are recovering from surgery that prevents you driving your own car, Freedom Mobility can provide a disability vehicle with adapted controls.
ACC or your insurance company will often cover the cost. To learn more about whether you may be able to get help with costs for necessary travel please visit the ACC website or give us a call and we will advise you on your options.
Unable To Drive After An Accident
There is no need to sit at home or be reliant on others while recovering from an accident or surgery – let us show you how easy getting around can be.
You can continue to travel to work or to medical, physiotherapy and occupational therapist appointments – enjoy life with a vehicle modified to suit your needs. We regularly provide vehicles to clients with broken legs, Achilles tendon tears, knee injuries or replacements, crushed ankles, hand or shoulder issues and many other types of injuries, surgeries or temporary disabilities.
We have over 200 disability modified vehicles including:
All mobility vehicles are easy to use and we give full tuition on all disability-adapted controls.
Check out our video resources and see for yourself how easy our mobility vehicle with adapted controls are to drive. We have also gathered some handy tips on how to make your recovery at home easier.
The Most Common "After-Injury" Questions
The questions we hear most often after a person has had an accident are: "Can I drive with a cast on?" "Can I drive with a moonboot on?" "Can I drive with a broken leg?" Freedom Mobility's answer to all these questions is, "Yes."
Others ask, "How soon after an accident or leg injury or hand injury can I drive?" The answer is, as soon as your doctor gives the okay for you to give Freedom Mobility a call. We are an Approved ACC Service Supplier and experienced in liaising with ACC or insurance providers on behalf of clients.
Contact us and find out how easy it is to drive a disability vehicle.
All mobility vehicles are easy to use and we give full tuition on all disability-adapted controls.

Learn to drive a modified vehicle
From our friendly driving Instructors
LEARN MORE
Making it Easy for you to get on the road
MEET & GREET
Let us know where you want to start your journey and we will bring the vehicle to you.
GET YOU CONFIDENT
Our qualified driving instructors can provide on-road training to get you on the road and moving.
DRIVE OFF INTO THE SUNSET
Enjoy the freedom and independence of a fully modified Freedom Mobility rental car or van.