Cars With Modified Controls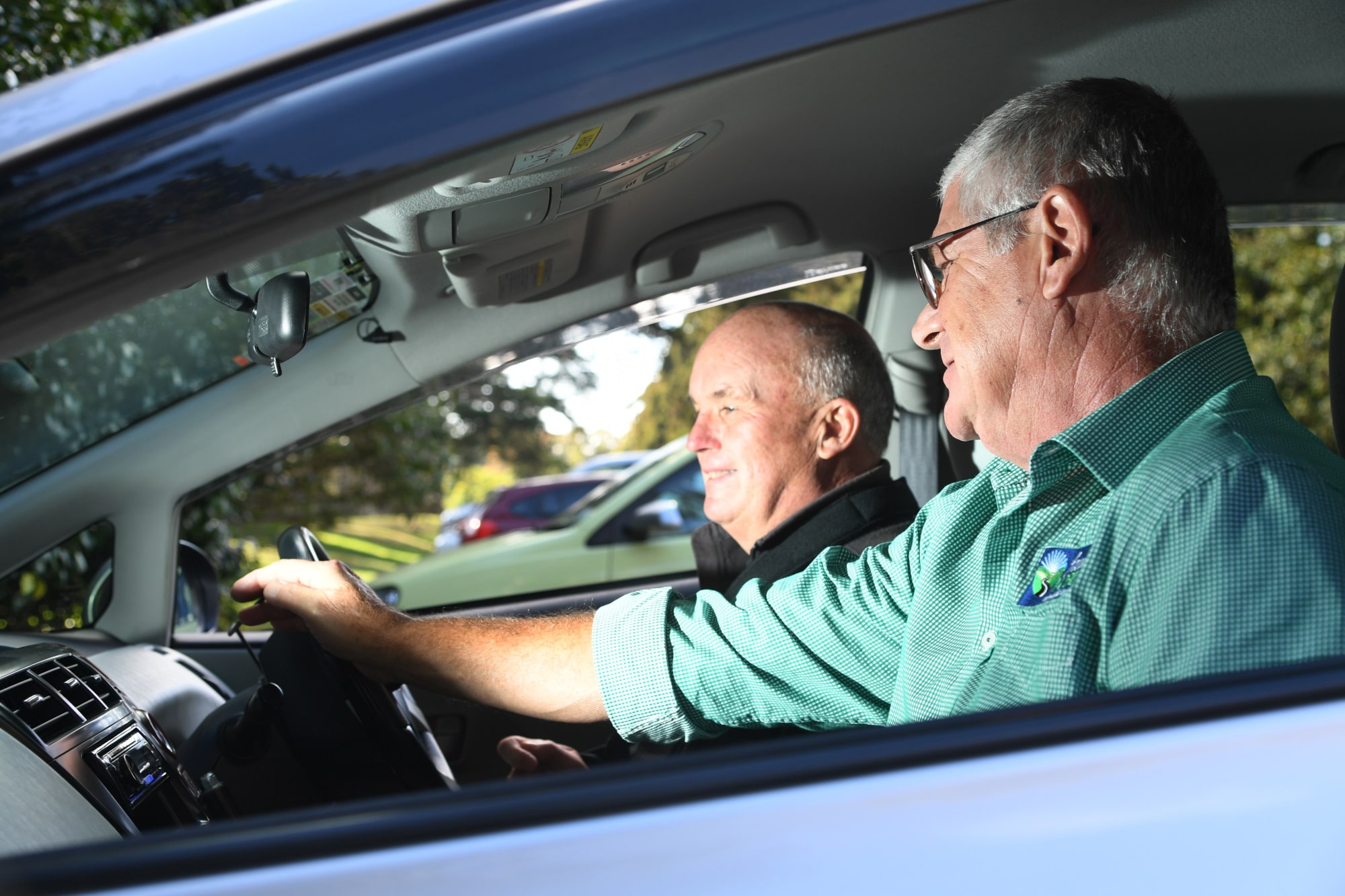 When you have a temporary or permanent disability, or are the caregiver of someone with a disability, your modified car or van can be your lifeline to the outside world. Freedom Mobility has a large range of Hand Controlled vehicles that are designed to get you back on the road again.
The Solution To Your Modified Vehicle Need
Our cars have a range of modifications including radial, push pull, push rock, fadiel and menox hand controls, roof hoists and abiloaders, left foot accelerators, indicator extensions, steering wheel spinners, transfer benches and ramps. Many of our cars have the ability to store wheelchairs on the roof or boot from the drivers seat. This large variety of accessible vehicles means we can cater for any need including
• Foot/Leg Injuries
• Hand/Arm Injuries
• Wheelchair users who can self transfer into a car
• People whose own modified vehicle is getting repaired or modified
• Learner Drivers
Sometimes the need to find a temporary accessible vehicle comes out of the blue! The team at Freedom Mobility specialise in finding vehicle solutions for clients who find themselves in tricky situations. Click here to read about one persons experience after breaking a leg. We also have some handy tips on how to make life a little easier with an injury.
If you have had an accident in your disability modified car or if you are waiting on ACC to modify a vehicle for your use, perhaps following an accident or surgery, we can provide a courtesy car and get you out on the road again. We will set the car up to your specifications and deliver it to where you need it.
Our vehicles will give you freedom and independence to get back on the road and have a range of benefits including:
Convenience, just grab the keys and drive.
Allows the driver to be totally independent and take control of their life and appointments.
Often cheaper than using taxis to travel.
Drivers only use the vehicle while they need it.
We deliver nationwide, wherever you are is where we will be.
Fully trained driving instructors ready to get you safe and comfortable on the road.
And remember, the cost of a courtesy car from Freedom Mobility will often be covered by ACC or your insurance provider. So, give us a call; we are an Approved ACC Service Supplier and we love finding transport solutions for people just like you.