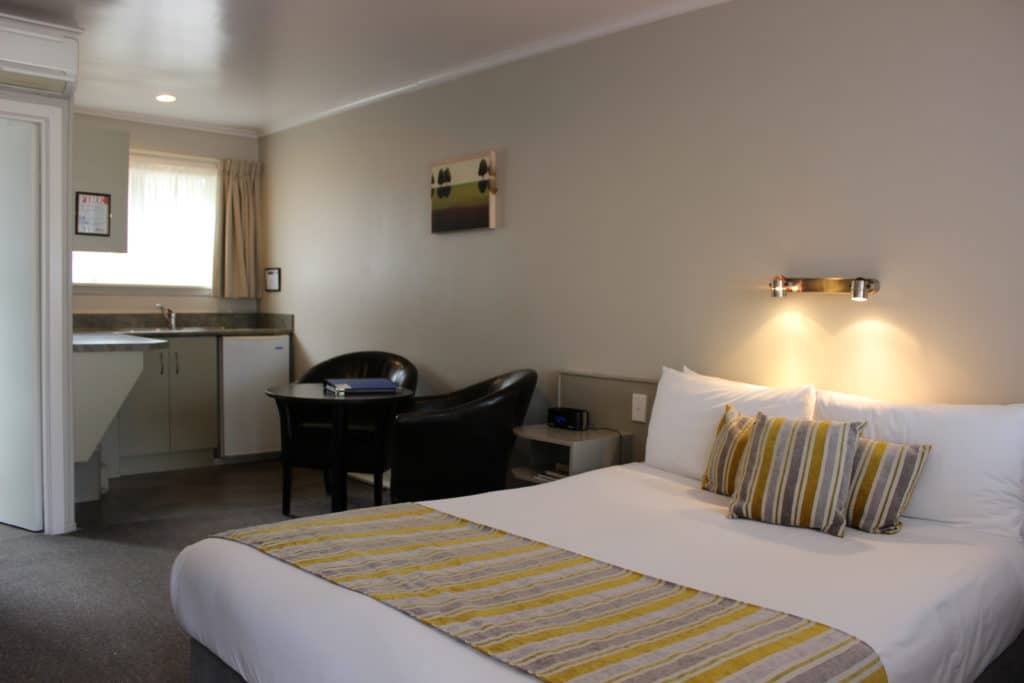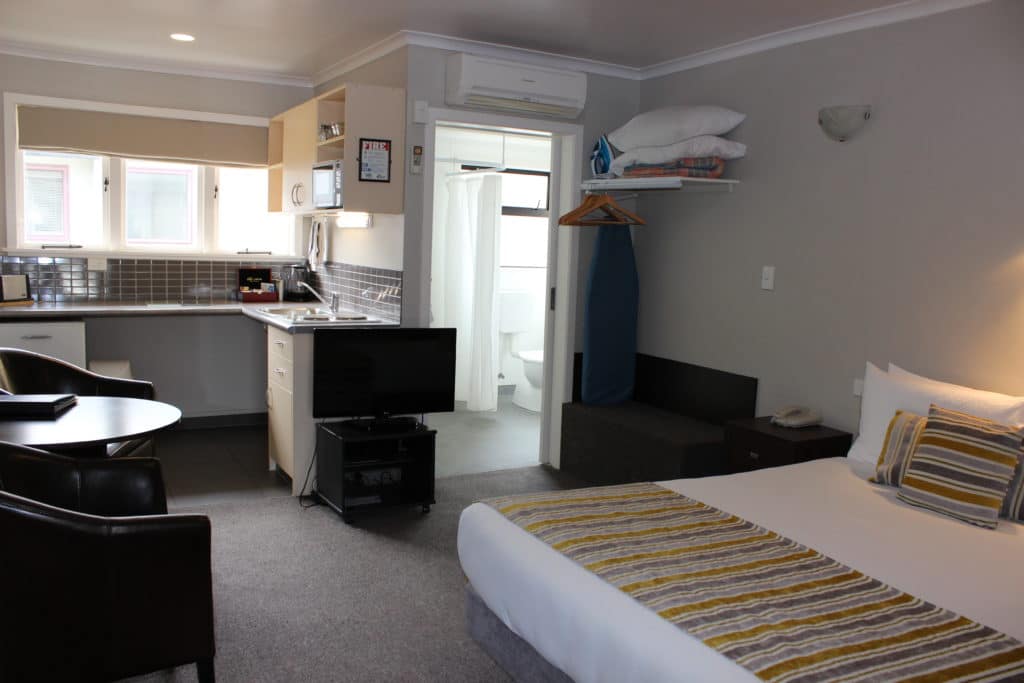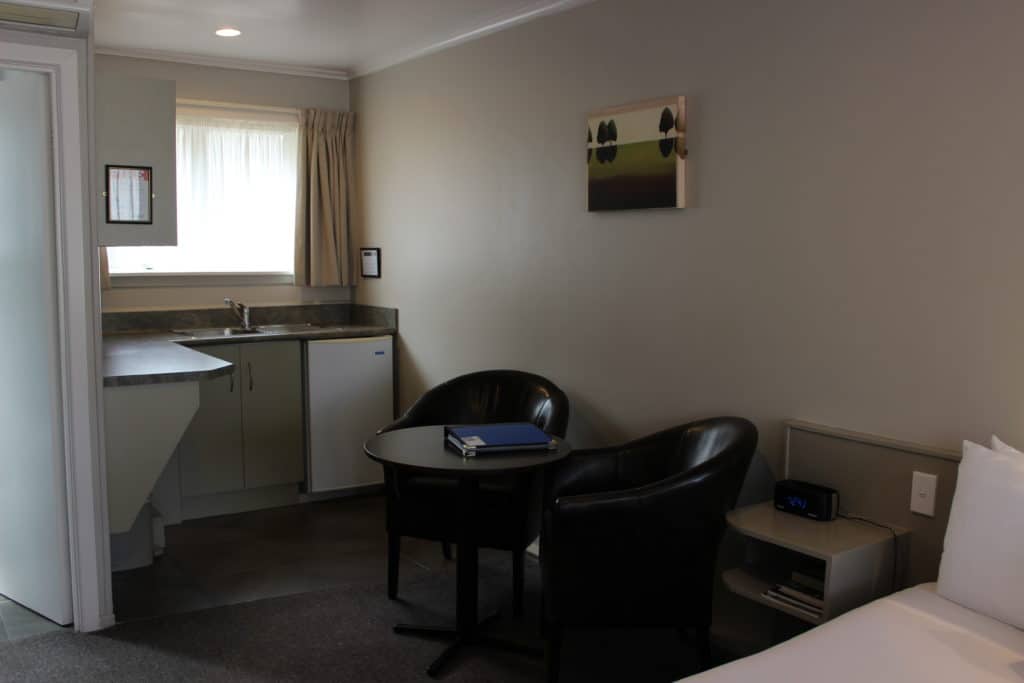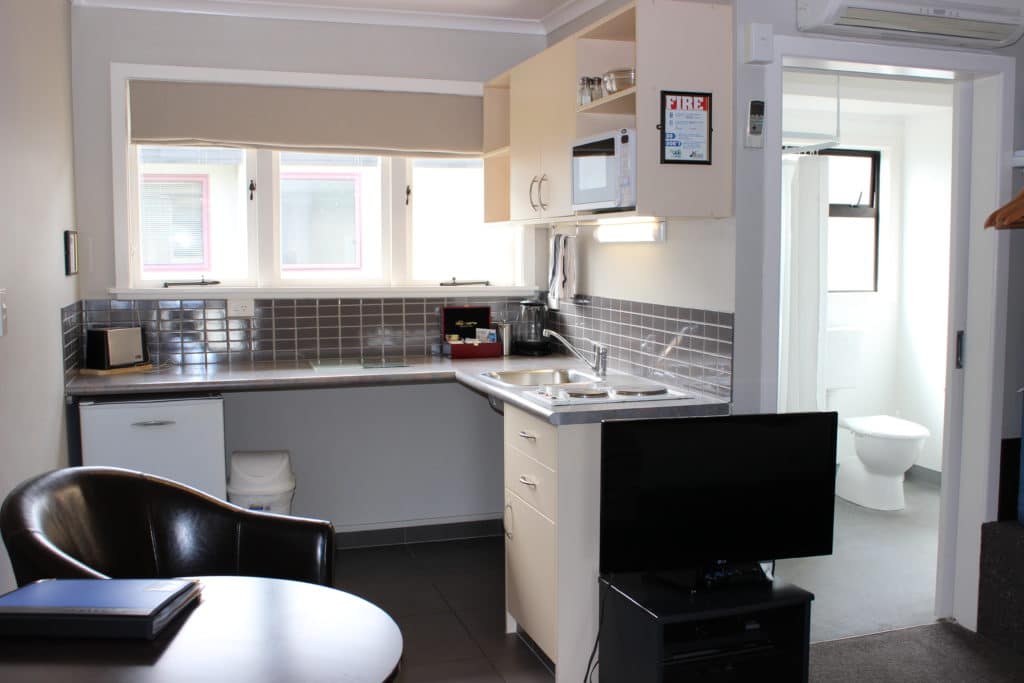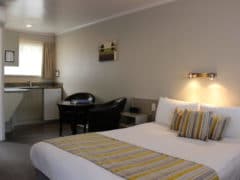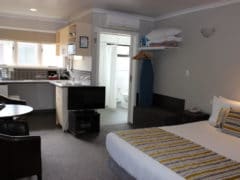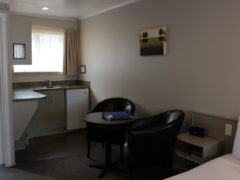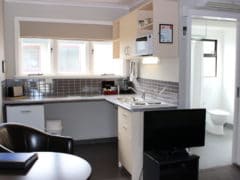 ---
Acapulco Motor Inn is a kiwi family run business that loves their job and takes pride in presenting the best choice for a Taupo Motel. A short walk to central Taupo with an array of shops and eateries. Try some local kiwi flavours and some Must Do activities to maximise your Taupo visit.
Accessible rooms come full equipped with a kitchen and ensuite facilities. Room facilities include, 32″ LCD television with digital Sky TV, DVD player and Airconditioning / Heat Pump.
Important Information
Steps: No.
Bathroom: Tiled floor. Wet floor/roll in shower with shower chair and handrail. Second handrail by toilet. There is room for a commode.
Door Width Measurements: External door 80cm, Internal door 83cm.
Space for Portable Hoist: Gap under bed 20cm.