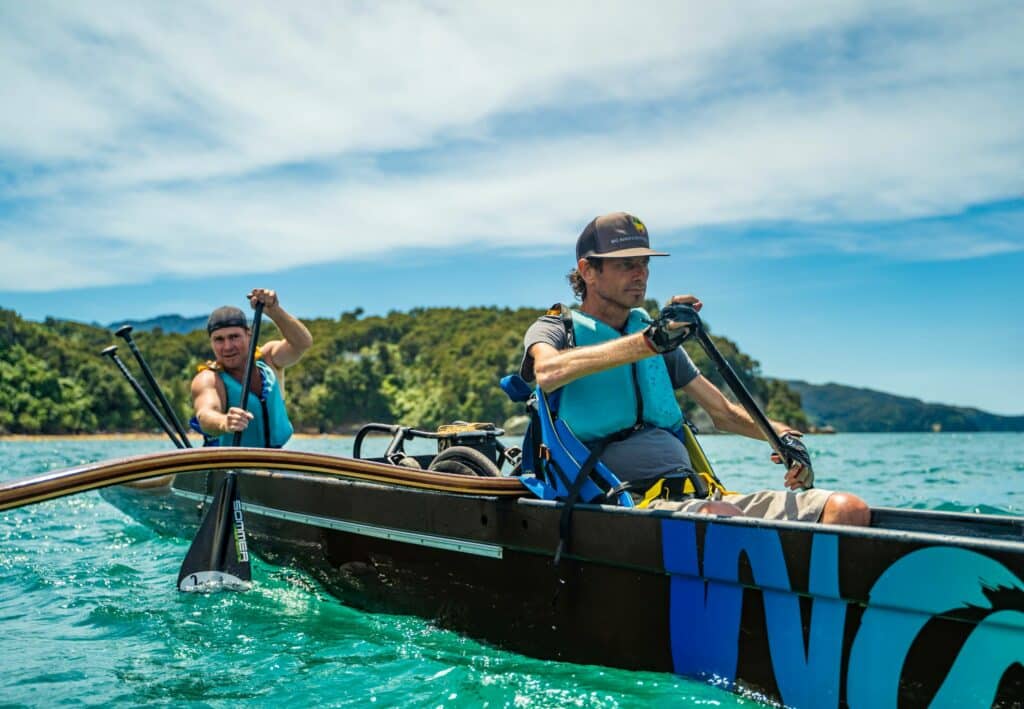 ---
Waka (Māori canoes) are the living expression of a people who sailed the Pacific Ocean for thousands of years. As the only form of transport across oceans and waterways, waka were vital for travel and trade.
Waka Abel Tasman owners Todd and Lee-Anne offer a truly unique cultural experience of paddling a Waka around the beautiful Abel Tasman coastline. They have double-hulled (waka tuarua) Waka with no risk of capsizing. Waka Abel Tasman is an inclusive experience where everyone can feel the joy of working as part of a team. There are always enough paddlers in the Waka to move it along. All trips start with a blessing (karakia) for protection. You will learn the etiquette (tikanga) associated with waka before becoming familiar with the boat and embarking on our journey (haerenga).
Accessible Information
Waka Abel Tasman have teamed with Making Trax to offer an inclusive experience. The Making Trax team have supplied a special harness that supports your body & keeps you comfortable (padded for pressure).
There is parking right on the beach front, and access to the Waka is a short trip over the beach, that the team has said is possible to navigate with a wheelchair.
It is best to phone ahead to make sure the Harness is available and is suitable for your requirements