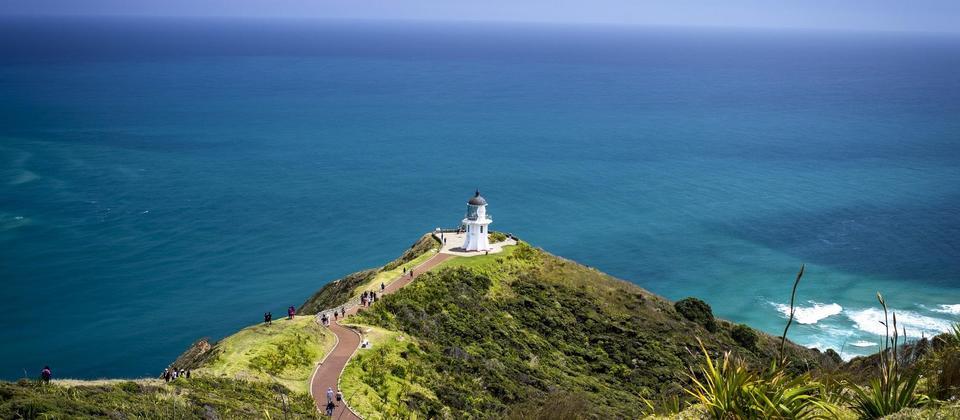 ---
Cape Reinga offers the ultimate northern New Zealand experience. See the Tasman Sea and Pacific Ocean collide and discover the place of leaping, where Maori spirits begin their final journey.
3 hr 40 min from Whangarei
2 hr 40 min from Bay of Islands
The walk out to the lighthouse is suitable for wheelchairs.