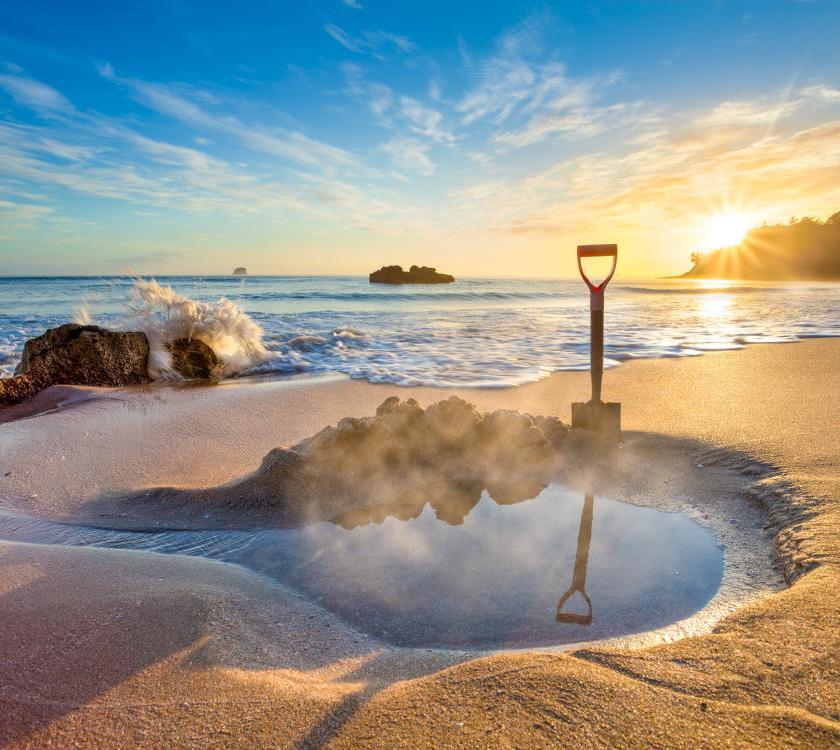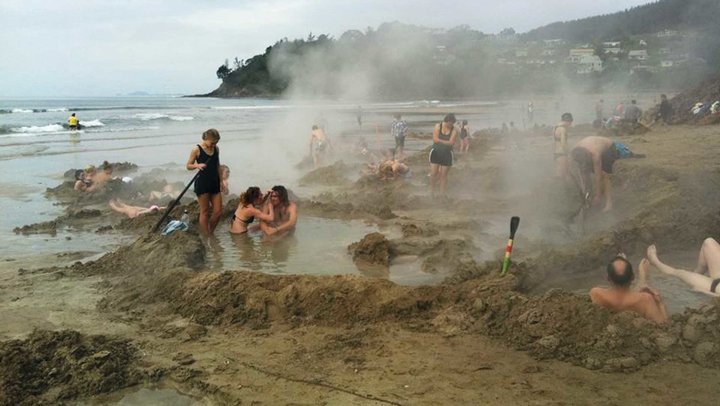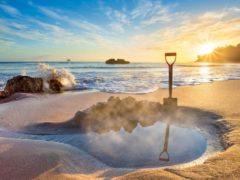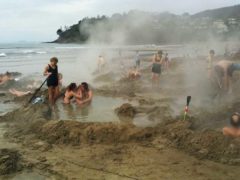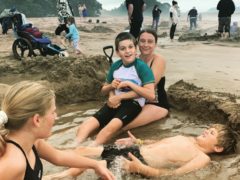 ---
Popular for a patch of thermal water bubbling just beneath the surface of the sand at low tide, Hot Water Beach has achieved cult-like status as a worldwide wonder in The Coromandel. It is best visited two hours either side of low-tide. If you arrive at high tide the hot springs will be under water. Spades can be hired at the local shop.
Freedom Mobility client feedback: "On request, lifeguards will drive you out on to the beach in side-by-side ATV. Low tide also provides reasonably hard-packed sand that a chair can get through with lots of assistance" – Richard P.
The last photo is from Finlay who really enjoyed himself at Hot Water Beach.