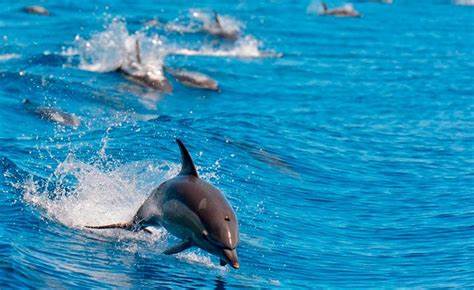 ---
Title
Auckland Whale & Dolphin Wildlife Cruise
Explore NZ operates this experience, which takes you out through the Hauraki Gulf, to spot marine wildlife in their natural habitat, including whales & dolphins, seals, penguins, birdlife and more. They guarantee marine mammal viewing (you can go again for free if you don't spot any marine mammals during your cruise). There is also an option to explore Tiritiri Matangi Island on some of their cruises.
Jasmines review and notes on accessibility:
They helped me get down to the wharf (down a very steep ramp backwards) and they lifted me onto the back of the boat. It was probably the best spot – any waves didn't hit us and dolphins like swimming in the wake of the boat. So we saw loads of dolphins and even a Bryde's Whale. The rest of the boat, however, wasn't accessible including the toilet.