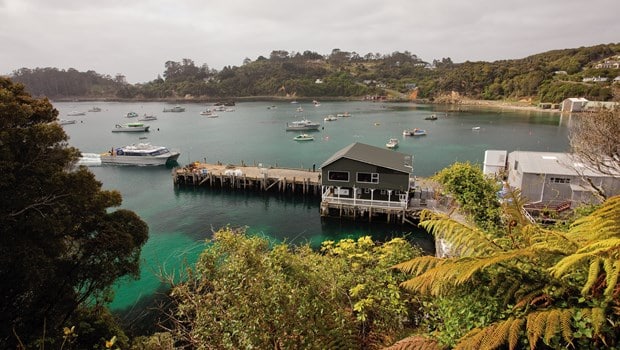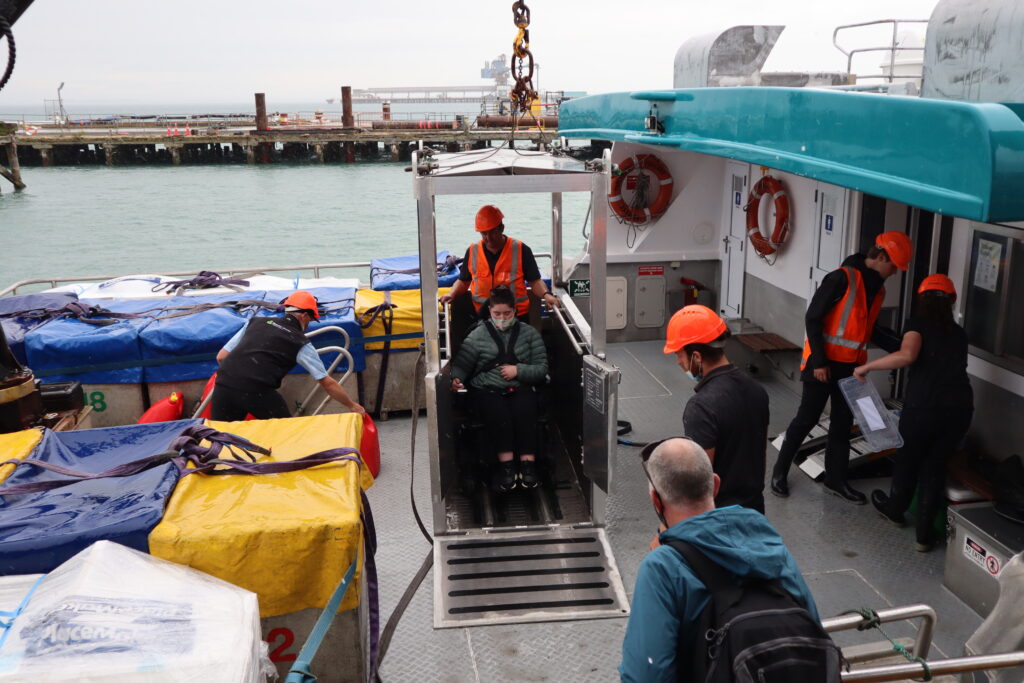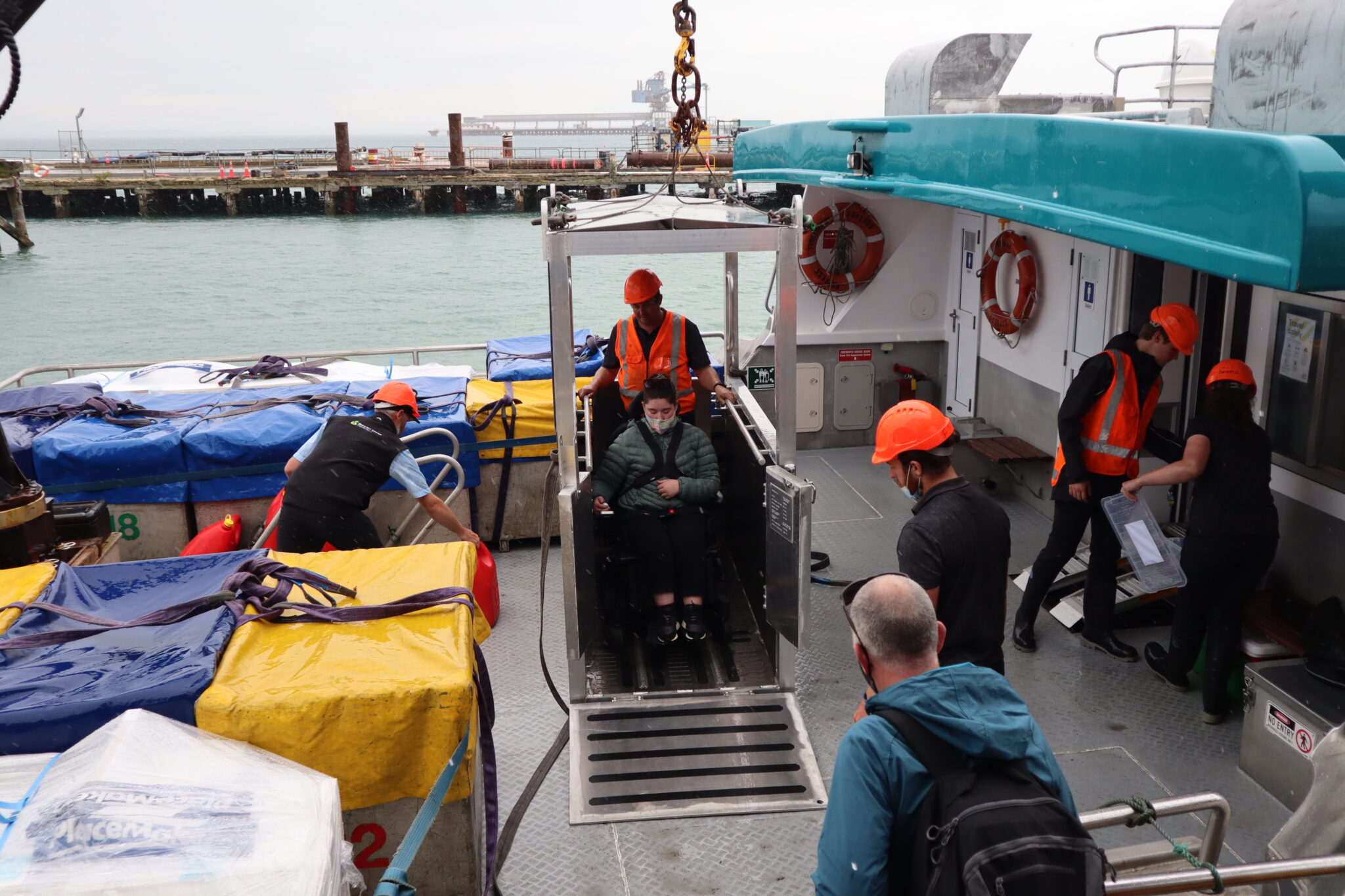 ---
Title
Stewart Island Ferry
Stewart Island Experience Visitor Terminal - 21 Foreshore Road, Bluff, Southland 9818
Discover New Zealand's third island, Stewart Island, an un-spoilt, tranquil and stunning destination. Getting there is easy with Real NZ's express catamaran 1 hour ferry service.
The Ferry Service, is an experience itself, with onboard commentary during the trip providing information on interesting landmarks.
The Ferry costs from $85 per Adult, one-way.
Accessibility
The ferry has a wheelchair transfer system, new in 2021.
The system enables passengers to remain in the comfort of their wheelchair as they are safely transferred from shore to vessel and vice versa.
At just under a metre wide (800mm) and 2100mm long, the wheelchair transfer system has restraints, handrails and wheel stops built into the design and holds weight of up to 500kg.
The ferry's cranes have also been upgraded, with additional safety features to ensure they remain fully functional in the unlikely event of the vessel losing power or a fault developing with the crane's hydraulics.
The wheelchair transfer system must be booked in advance to ensure it is available at the port.
From one of our clients:
The ferry is great and they are very supportive and helpful.
Advice for on the Island:
The Argyle Apartment on Stewart Island is fully accessible, although it does have a hill up to the apartment but we conquered this. The restaurant/cafe at the south sea hotel is great and accessible and have a great barista. Would highly recommend going to Stewart Island it is amazing.