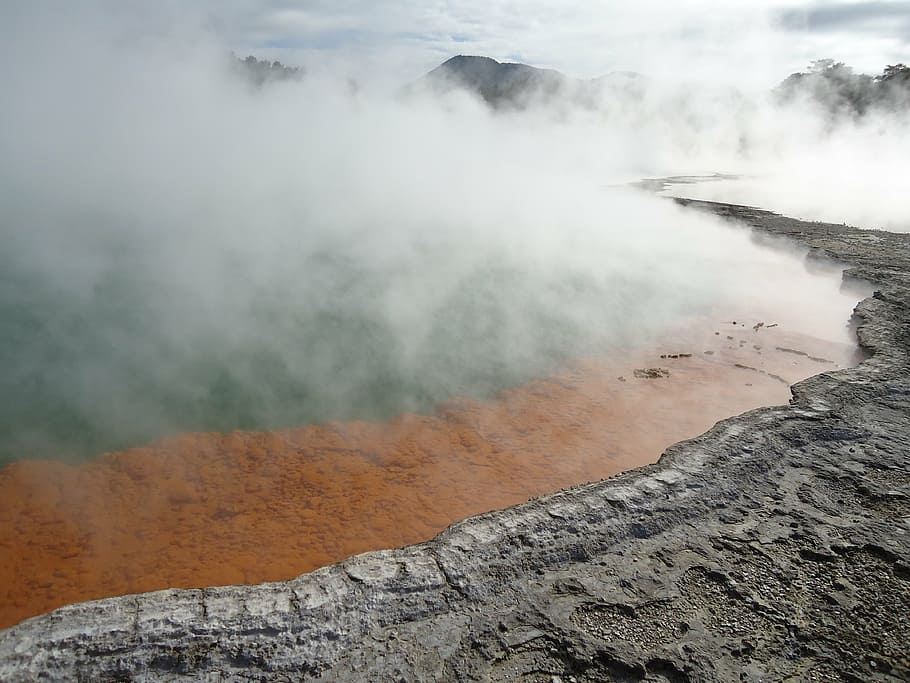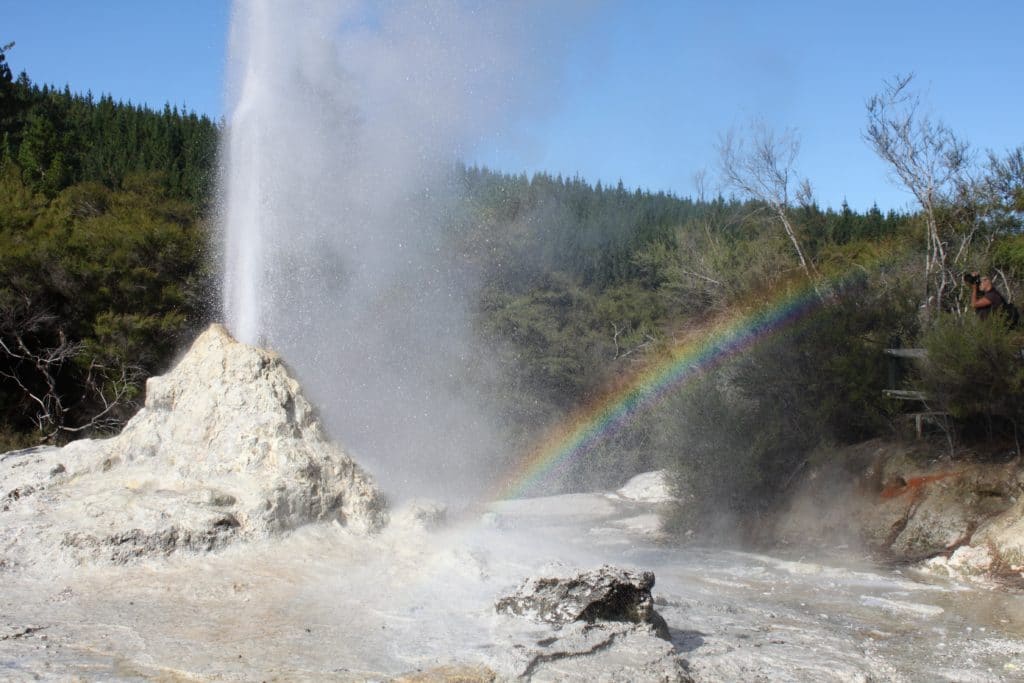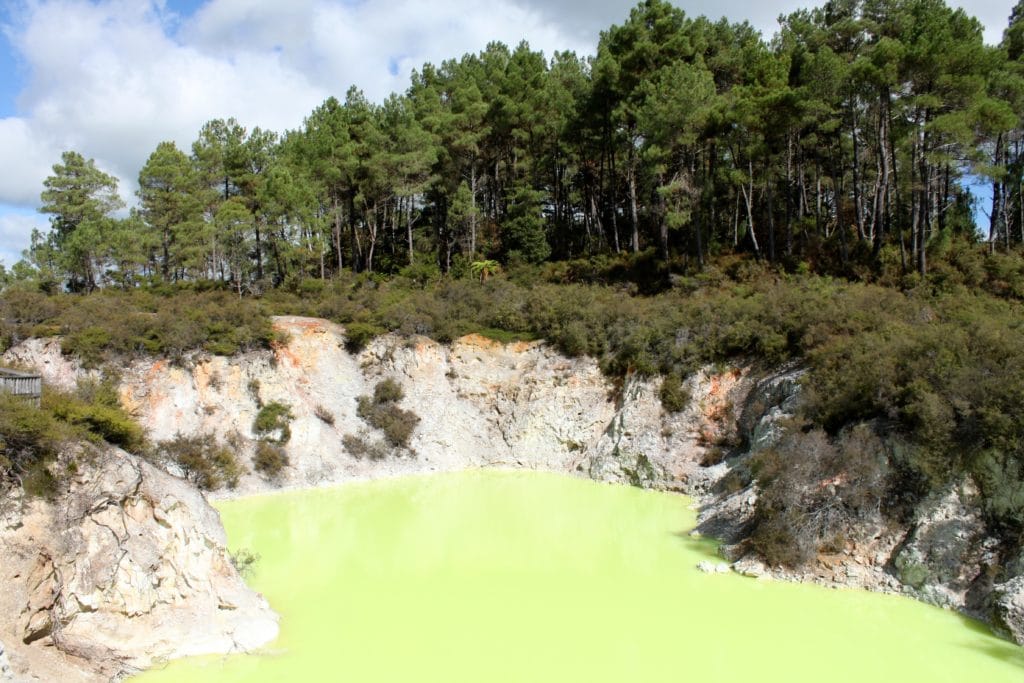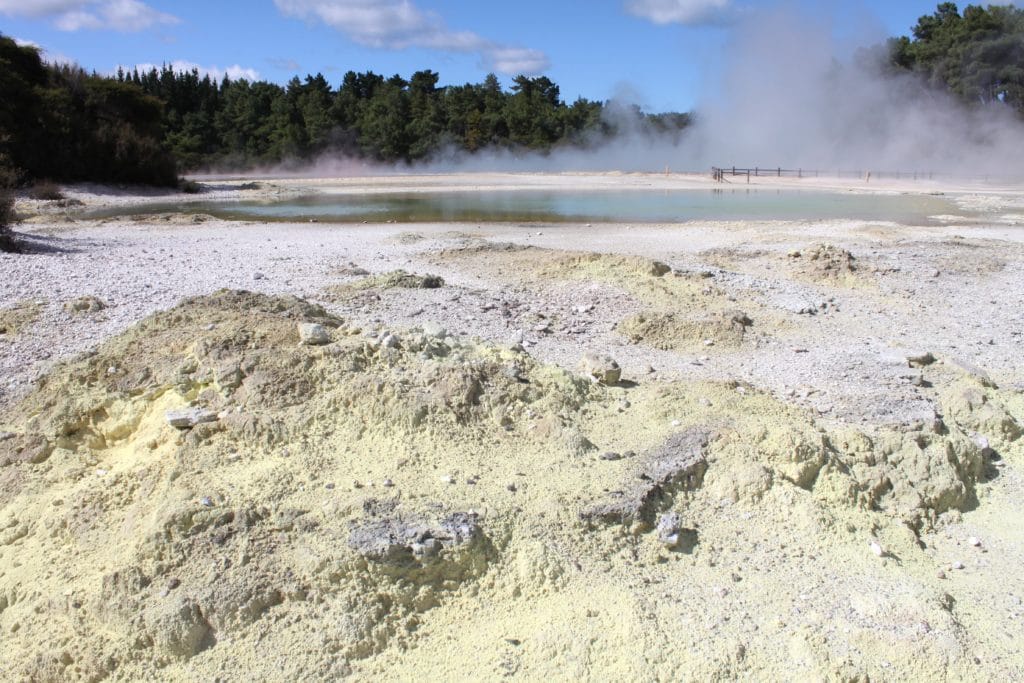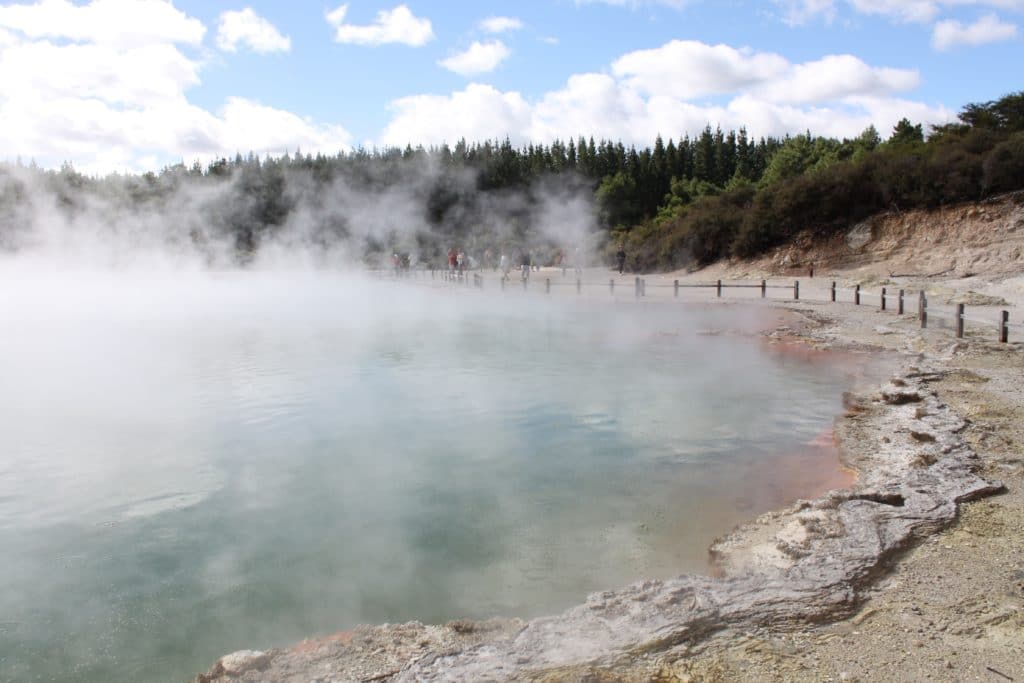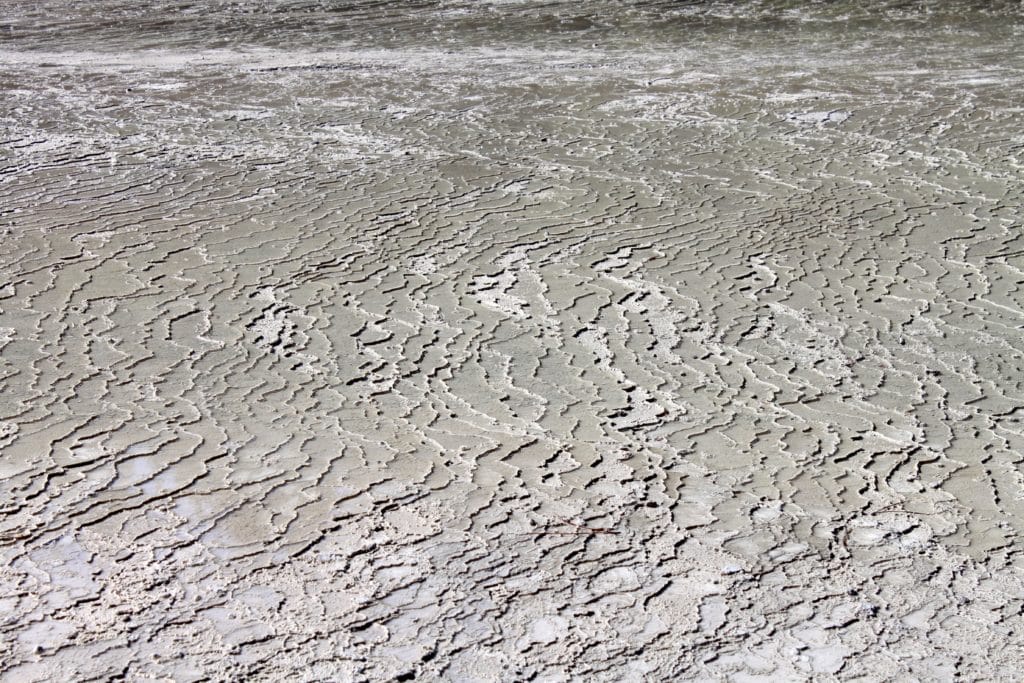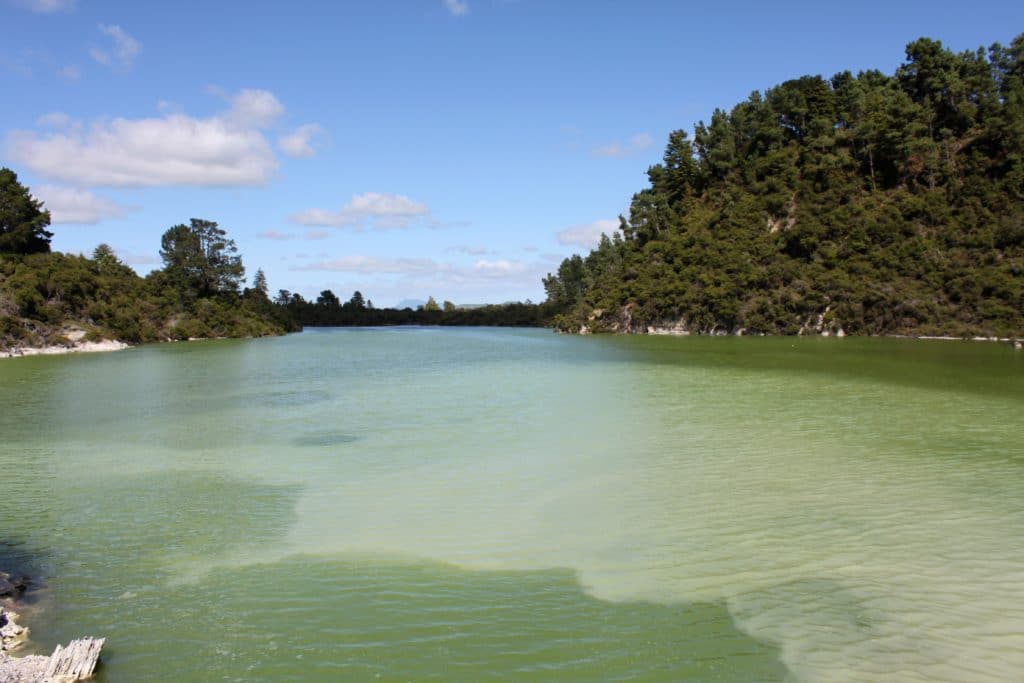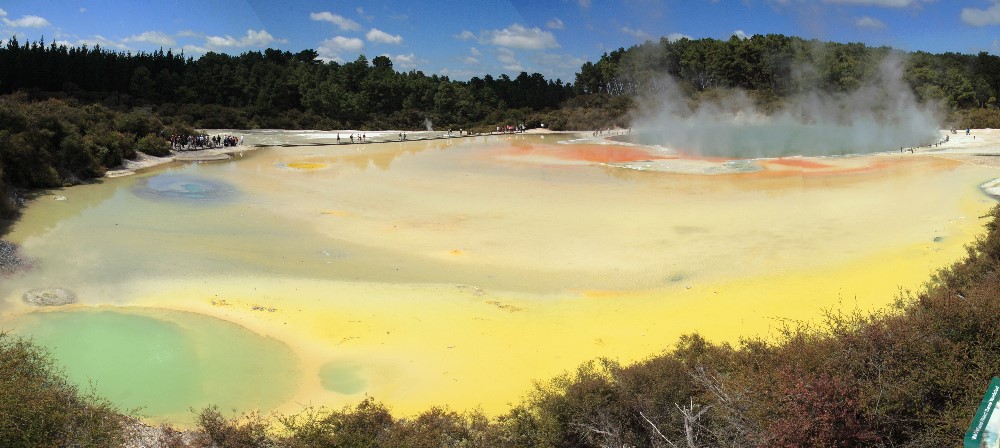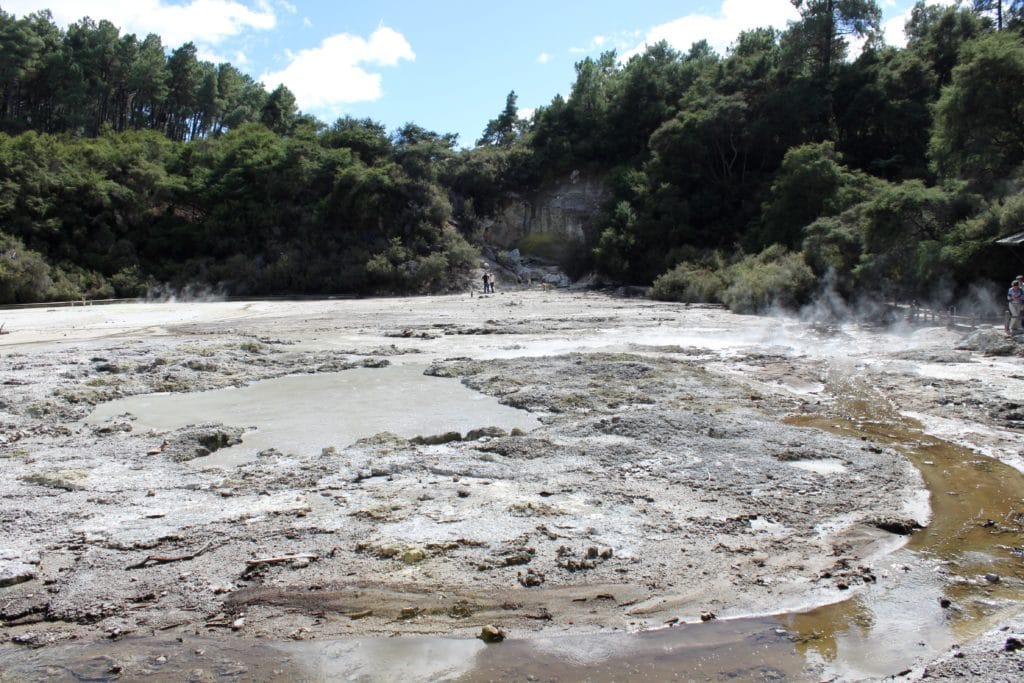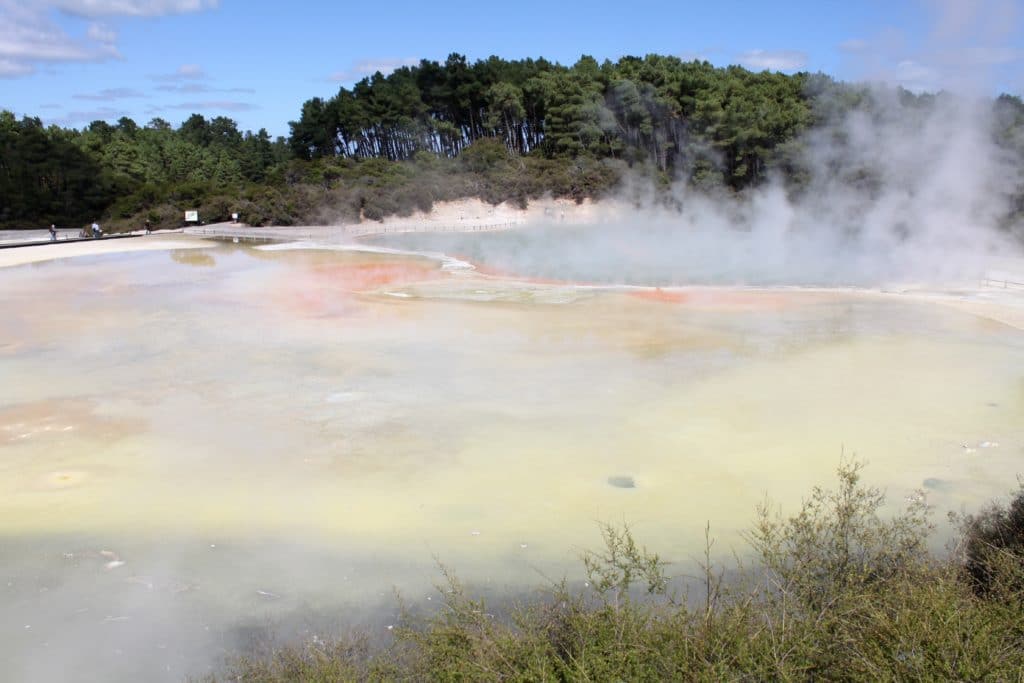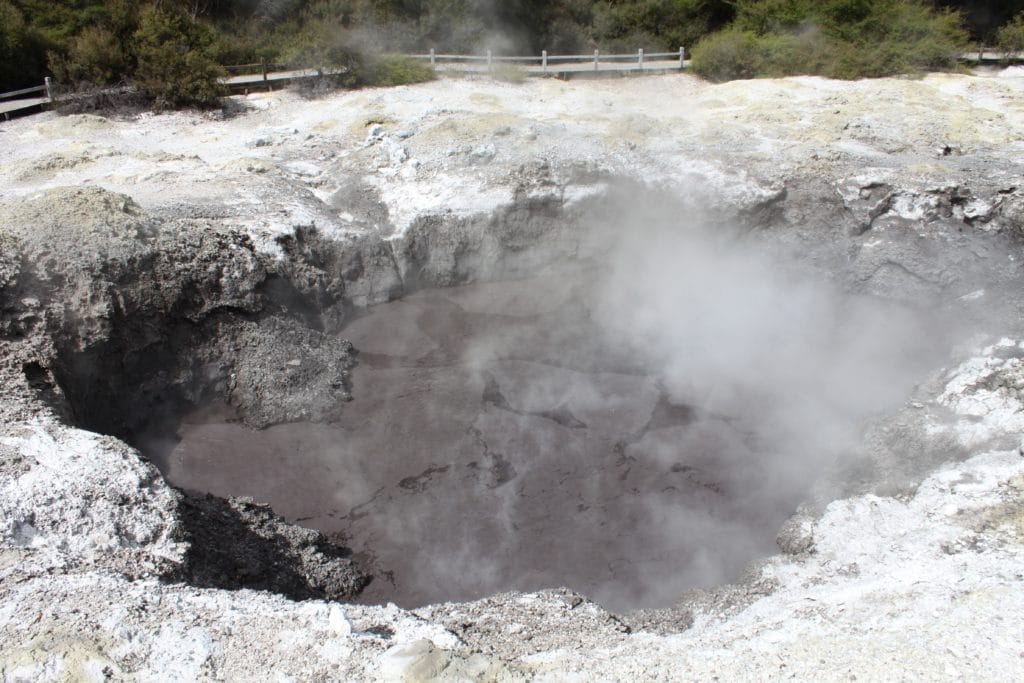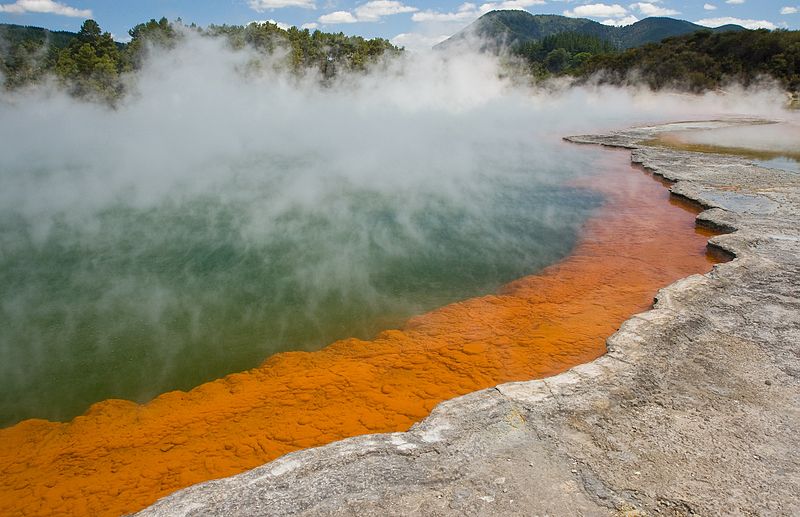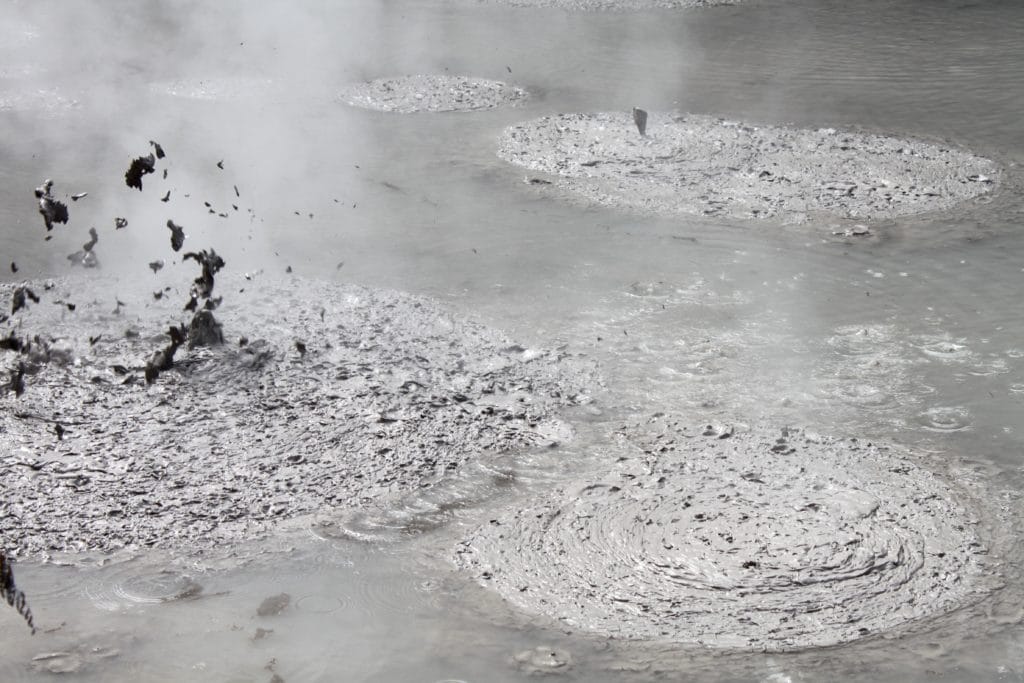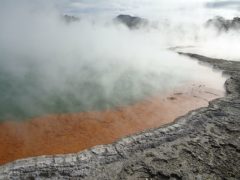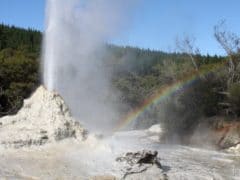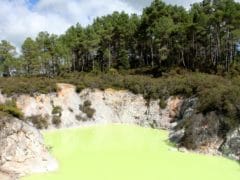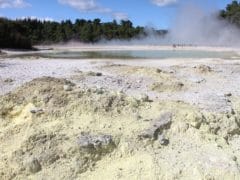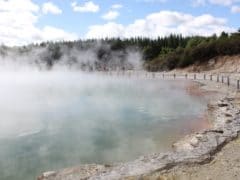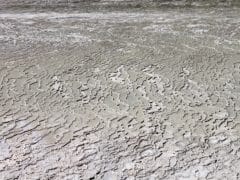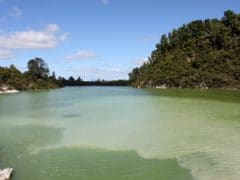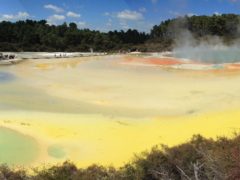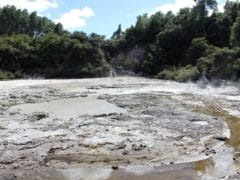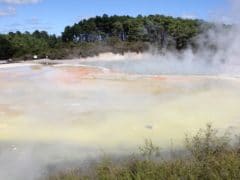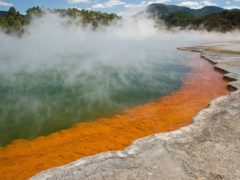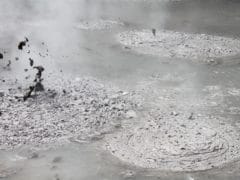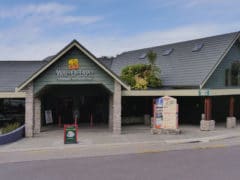 ---
Title
Wai O Tapu Thermal Wonderland
201 Waiotapu Loop Road, Rotorua, Waikato 3073
Sculpted by thousands of years of volcanic activity, Wai-O-Tapu Thermal Wonderland is a fantastic showcase of New Zealand's colourful and unique geothermal elements. With over 18 square kilometres, Wai-O-Tapu's Geothermal park is a completely unique natural landscape with a range of spectacular sights. Highlights include the lady Knox Geyser which can reach heights of 10-20 metres and the largest Mud Pool in New Zealand.
Accessibility
Parking is made easy at Wai-O-Tapu with mobility carparks available right outside the visitor centre's main entrance. There is a kerb cut out available and the carpark is made from smooth tarmac. Please note the is a minor slope in the carpark but it is easily manageable. The Visitor Center's access-ways are between 1-2.5 metres and has a wheelchair accessible toilet.
In the geothermal park, pathways are made of gravel and wooden bridges. Track 1 covers the bulk of the parks and is accessible with all exhibits easily viewable by chair. Tracks 2 and 3 are not accessible due to steep inclines and steps. During winter available tracks may be tricky to navigate for those with limited mobility due to wet weather.