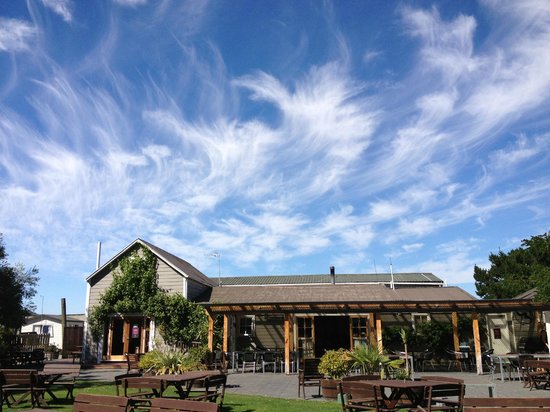 ---
Title
Waipara Springs Winery
409 Omihi Road, (State Highway 1) Waipara, Canterbury 7483
Waipara springs is Waiparas founding winery and cafe. Established in 1981, this vineyard offers some of the oldest wines in the valley.
The vineyard of 26 hectares is planted with Riesling, Sauvignon Blanc, Chardonnay, Gewurztraminer, Pinot Noir and Merlot with the wines crafted in two differing styles, the fresh fruit driven wines under the Waipara Springs label and the structurally driven wines of the Premo label.
The team at Waipara Springs excel at creating an experience that suits your requirements so whether you are interested in casual dining, a hens night or a wedding, Waipara can provide.
Please contact Riverside Markets directly to ensure they can accommodate your specific needs.