Margaret and Sefa recently undertook a familiarisation session with the valet parking team at Auckland Airport, which the NZ Herald picked up on. We caught up with Karen Spencer who leads the parking team there to hear how it went.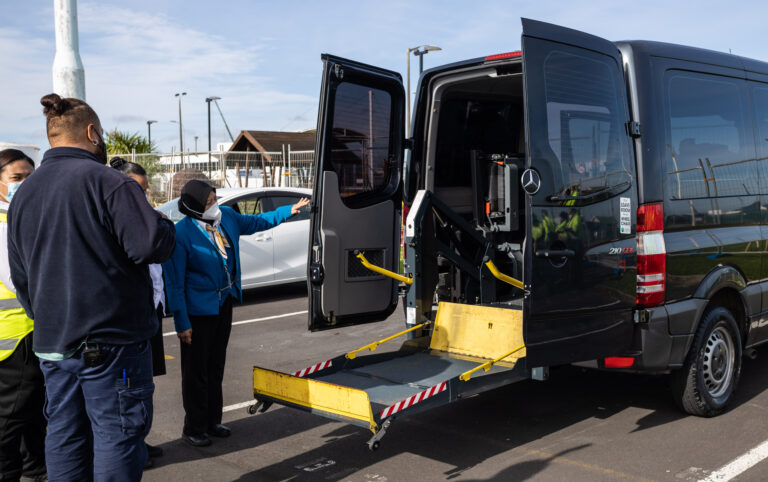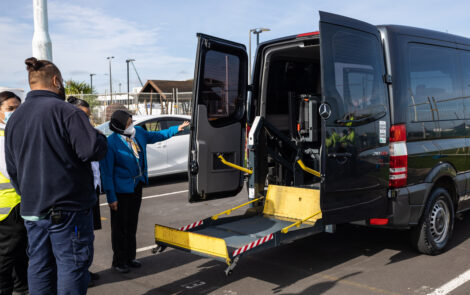 'The team really enjoyed it,' says Karen. 'The feedback was that they didn't just learn about the technical aspects and the modifications. It was hearing from people involved in that community about how we can help. How we can make their travel journey the best it can be.'
Margaret and Sefa were joined for the session by some of the team from NZ Spinal Trust. We do a lot of work with them, so it was great to see some familiar faces and their input was greatly appreciated by Karen and her people 'Interesting to see that the modifications just help the person rather than change the car completely,' noted Karen. 'Actually, it was a big relief for the team to learn they weren't going to have to use the hand controls: you can place them out of the way and the standard controls aren't deleted. One of the biggest lessons was learning to always check with people first. There are different needs and abilities, and so many different modifications. It's not just one size fits all.'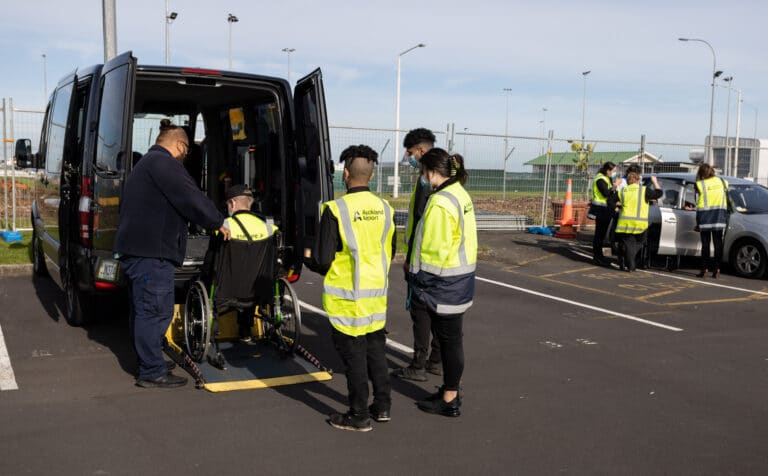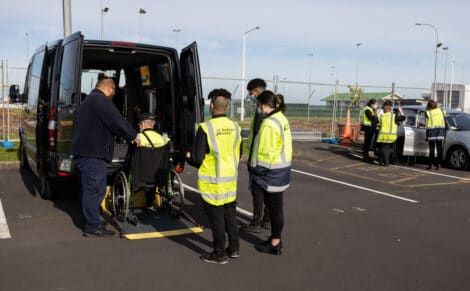 Karen was very pleased with the day, and so was the team. 'They'll be ambassadors for doing more of this. It's not about having to come because Karen told me to, I had people tell me how awesome the day was and how much they enjoyed it. In fact I want to extend it beyond the valet team to include the forecourt team and others who may have to help someone as part of their journey.'
Kudos to Sefa who made a big impression on all attending according to Karen. 'He's just amazing lovely, empathetic and patient. And clearly so passionate about what he does.'
It's great to know we've made a difference not just to Karen's team but to all the people they can help with their Auckland Airport experience, and even more staff in future.
For more information on the new Mobility Valet Parking Service at Auckland Airport, click here.