South Island Accessible Accommodations and Activities


Please note: We recommend you contact establishments directly for confirmation.
All over the South Island Accommodation
Youth Hostel Association (YHA)
Freedom Mobility client feedback
"I stayed at YHA's most of the way round. Generally high quality and accessible. Also they have kitchens so good if you want to make food. Not all have private rooms but the below did and were very good." – James
Te Anau
https://www.yha.co.nz/hostels/south-island-hostels/yha-te-anau/
Franz Josef
https://www.yha.co.nz/hostels/south-island-hostels/yha-franz-josef/
Nelson
https://www.yha.co.nz/hostels/south-island-hostels/yha-nelson-by-accents/
Kaikoura
https://www.yha.co.nz/hostels/south-island-hostels/yha-hanmer-springs/
South Island Accessible Activities
Please note: If any of these activities appeal, I highly advise you to contact the establishments directly for further information.
Making Trax
http://www.makingtrax.co.nz/
Tasman and Nelson
Golden Hills Farm Cottage
Freedom Mobility client feedback
"We stayed in Golden Hills Farm Cottage, which is actually an apartment on the top of a hill just outside Richmond – about 20 minutes from
Nelson. It was quite wheelchair friendly although it did not have any grab rails in the bathroom." – Anne
http://www.nzstays.co.nz/1937-golden-hills-farm-cottage.html
Bella Vista Motel Blenheim,
89 Charles Street, Blenheim +64 3 579 3117
recommended by Uwe and Ulrike
www.motelblenheim.co.nz
Marlborough
Picton Accommodation
Asure Jasmine Court Motel
78 Wellington St, Picton Phone: 03 573 7110 Fax: 03 573 7211 email: [email protected]
http://www.jasminecourt.co.nz
Commodore Court
http://www.commcourt.co.nz/Suites.html
Waterfront Motel
www.waterfrontmotels.co.nz/blenheim-accommodation.html
Broadway Motel, Picton
recommended by John S
http://www.bellavista.co.nz/our-motels/blenheim
Freedom Mobility client feedback
"Many thanks for your e-m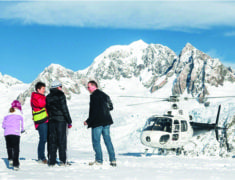 ail and interest in the Dolphin Encounter tours. We operate tours daily to swim with and view the dolphins at either: 5.30am, 8.30am or 12.30pm. All tours have an approximate duration of 3 – 3.5 hours and are weather dependant. Please note that advance bookings (particularly in our summer months) are essential.
Unfortunately we do not have wheelchair access on any of our vessels. We do take people with disabilities swimming with the dolphins. However, it depends on the extent of their disability and you need to consider the implications of the type of environment we operate in. That is:
We operate vessels in the open ocean, which is subject to the elements of sea swell (occasionally 'chop') and wind. At the times can be very challenging. As the vessels will move about, passengers need to be able to be able to maintain their balance when moving about the vessel.
As this activity involves having to move oneself onto and off the boarding platform at the rear or stern of the vessel, the person with the disability need to be able to manoeuvre to and from this position without assistance. Swimming with the dolphins requires a reasonable degree of physical fitness and requires the ability to swim in the open ocean, preferably with snorkelling experience.
Spectating on the Dolphin Encounter is an easier activity to accommodate than swimming,
however once again you do need to realise the limitations of being on a boat in the open ocean. If the person relies on a wheelchair, our vessels are not able to accommodate wheelchairs. However we can accommodate watchers who are able to sit unaided or are able to sit with the help of an assistant.
It is important to remember that all activities are at the discretion of the skipper who is able to advise that due to sea conditions it is not suitable for all passengers to take the tour.
I trust this answers your query. If you do have any further queries at all please do not hesitate in contacting us." J