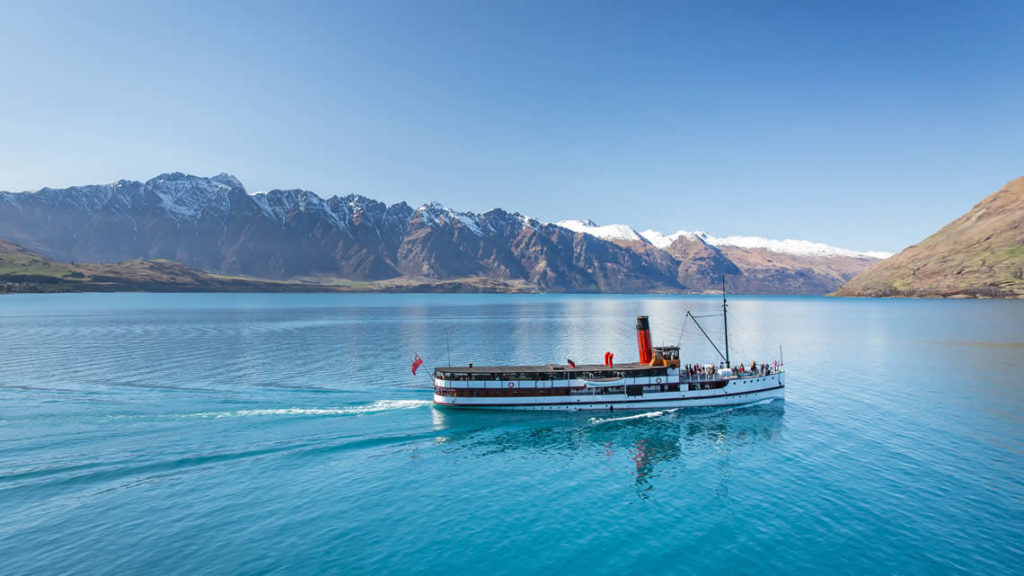 ---
Title
TSS Earnslaw Steamer Rides
It's one of the best ways to see Queenstown's surrounding landscape – a cruise across Lake Wakatipu aboard the iconic century-old coal fired steamship, the TSS Earnslaw.
Freedom Mobility client feedback:
"The old Earnslaw Steamer boat in Queenstown is accessible and run by Real Journeys." – Anna
"A special mention also for the TSS Earnslaw in Queenstown which is completely wheelchair accessible, not bad for an old boat that has been working for over 100 years. At Walter Peak Station I disembarked and was also able to enjoy the farm show and afternoon tea there without any hassle – a few rough patches of bumpy ground here and there before a pleasant ride on the steamer back to town." – Andy K.