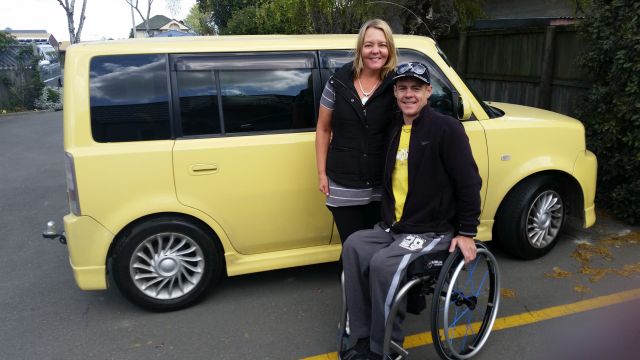 We arrived in Christchurch late on the Wednesday night and met with BB the following morning for the drive to Lake Tekapo. We stayed for two nights the Hot Springs were accessible with an aqua chair they use and a ramp entry into the pool.
We then went to Queenstown for 4 nights via Mt Cook on the way in the afternoon we both did a Bungy jump through AJ Hackett. In Queenstown we went up the gondola and my 15 inch manual wheelchair only just fit into the cable car. Once at the top we were both able to take the chair lift to do the luge ride twice. On our second last day we flew in a fixed wing aircraft to Milford Sound (Unbelievably Beautiful), and a boat cruise and flight back taking 4 hours.
Finally we drove across to the West Coast and past Haast, stopping at Fox Glazier for one night. We had a great drive from the West to the East Coast through Arthurs Pass. Unfortunately we didn't get much time in Christchurch.
I'll finish by saying that I had to plan on the go to make things happen like the charter flight and the bungy jump. I did both by walking on my hands and having someone hold my legs. This technique has worked well I the past to get where my wheelchair cannot. I was also carried onto the coast at Milford Sound. All by staff as Louise is strong enough some of the time. The car BB was great and perfect for a person with my disability (Paraplegic)