Andy and Rachel regularly travel back to New Zealand and catch up with their "rellies", it's a bit of a laugh but they love our bright yellow Toyota BB we affectionately call the Banana Wagon!
When they visited this year, the BB was out of action, well, that is to say it had been retired earlier in the year and they were very disappointed.
We were sad they were sad so one of lovely Driving Instructors, Frank, who has a bit of passion for doing up toy cars, managed to get them a Toyota BB and sprayed it yellow and we handed it over when we met them at the airport.
They loved it!
Happy smiles at Auckland airport!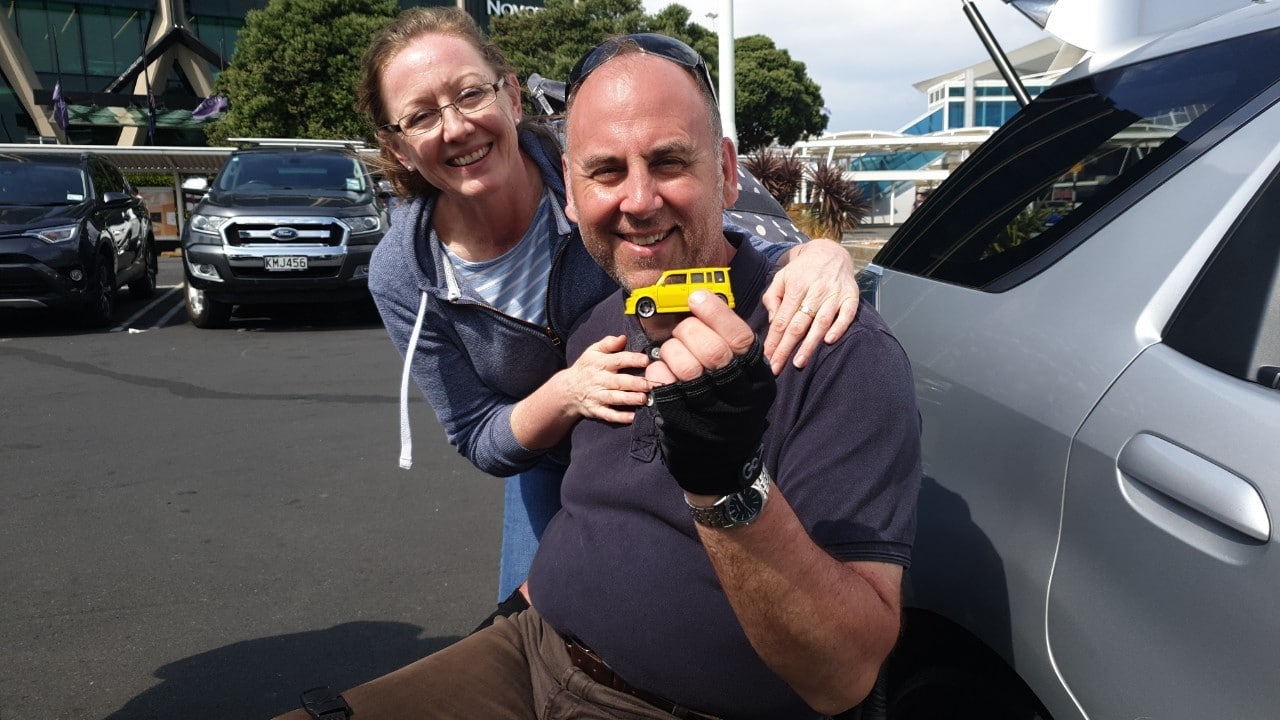 And then it all began…. BB started showing on Instagram all over New Zealand!