NZ Mobility Vehicle Rental Specialists
Providing rental vehicles for people who live with disabilities
Freedom Mobility is New Zealand's largest mobility vehicle rental company offering an extensive range of modified cars and vans for disabled drivers and disabled passengers.
Committed To Getting You Moving
The experienced and knowledgeable team at Freedom Mobility don't just provide rental vehicles for the disabled; we are committed to serving those with disabilities.
That is why we go the extra mile providing:
The Freedom Mobility Experience
Making it Easy for you to get on the road
MEET & GREET
Let us know where you want to start your journey and we will bring the vehicle to you.
GET YOU CONFIDENT
Our qualified driving instructors can provide on-road training to get you on the road and moving.
DRIVE OFF INTO THE SUNSET
Enjoy the freedom and independence of a fully modified Freedom Mobility rental car or van.
Disability Vehicle Rentals
New Zealand-wide
Freedom Mobility is large enough to have a car or van to suit the requirements of most people and find a transport solution flexible enough to adapt a mobility vehicle to meet the needs of everyone else.
With bases in Auckland, Wellington, Christchurch, Queenstown and Dunedin, we offer disability vehicles for both short & long-term hire anywhere in New Zealand. That means, whether your disability is the result of a permanent physical impediment, or you are recovering from a debilitating accident, or you have a passenger that requires a disability-equipped vehicle, we can get you on the road and moving.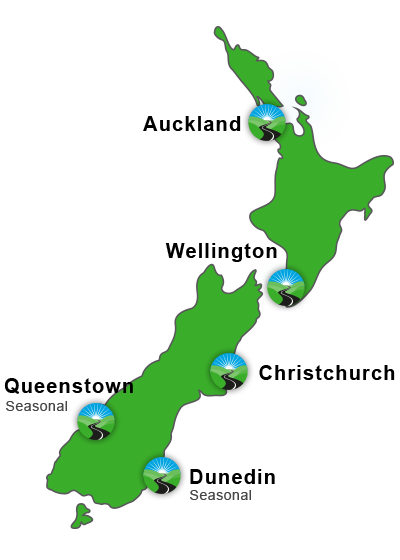 Learn about some of the amazing adventures Freedom Mobility customers have enjoyed while exploring New Zealand.